A Brief History Of Hi-Spec Engineering
Hi-Spec Engineering Ltd is a leading manufacturer and wholesaler of agricultural machinery, with its core markets in Ireland, the UK, Europe, New Zealand and South Africa.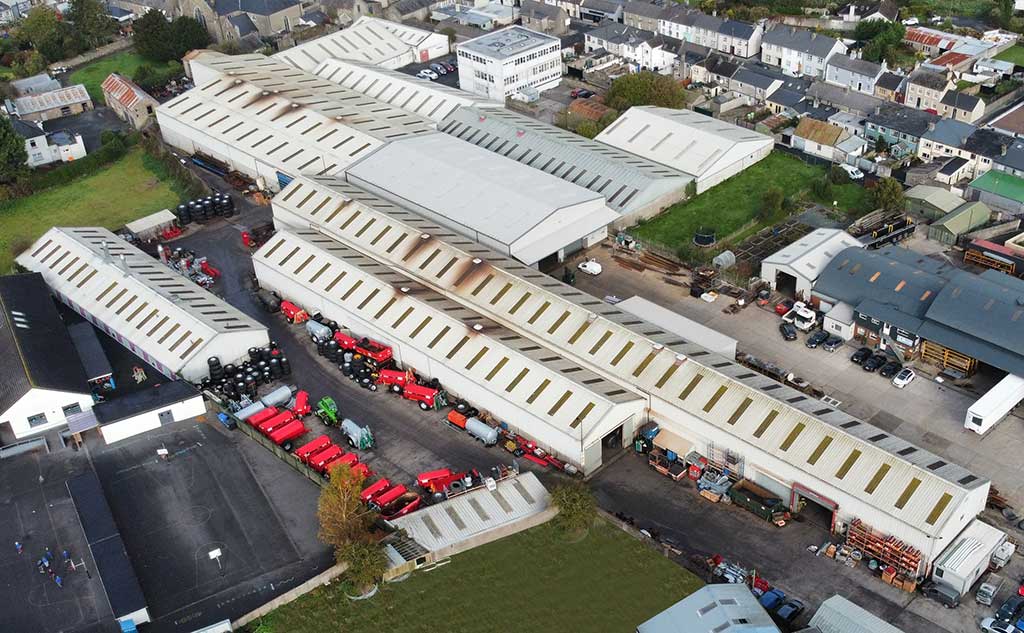 Hi-Spec Engineering was established by brothers John, Mike, Henry, and the late Tom Nolan, as the 1980s drew to a close.
The business grew quite rapidly, with Tom, in particular, spearheading the drive to build up a strong dealership network across Ireland and beyond. The main focus in those early days was on engineering for farm sheds and, of course, the famous Hi-Spec slurry tanker revolution.
Hi-Spec Engineering was innovative right from the beginning, playing its part in revolutionising how slurry tankers function and look in Ireland, by introducing high-performance cylindrical machines to the market.
Right from the beginning, there was a steadfast focus on research and development to automate the most time-consuming tasks that farmers faced on a day-to-day and seasonal basis. The Nolan brothers had a thorough understanding of the agriculture sector. They always strived to make working life easier on farms, while increasing gains in livestock, lowering labour costs, and boosting profitability.
As the years progressed, so did the family business, adding more and more technologically innovative products to its offering, including muck spreaders; slurry pumps; vertical feeders; demountable; applicators such as dribble bars and trailing shoes; and, more recently, the unique Hi-Spec Kompactor multipurpose trailer range.
Our Offer
HI-Spec Engineering offers a full range of highly robust and innovative, premium agricultural machinery designed around farmers' needs for continuous hard graft. We are a family-run company that for 35 years has provided bespoke engineering excellence, reliably accurate lead times, expert rapid response aftercare, friendly, personalised service, and highly competitive pricing for our dealership partners and their customers.
Our People
Hi-Spec Engineering's real strength throughout the decades has been the people working in the business. The entire team's dedication to engineering excellence and commitment, while consistently providing the highest levels of personalised customer service, has made Hi-Spec the successful brand it is today.
Many of those who started with the company in 1988 remain in the business today. That pedigree of expertise, skill, experience, and knowledge of the agricultural sector, continues to drive the business forward with new innovations and methods to drive farming productivity.
Today, more than 50 people are employed in the business, which still has its headquarters in Bagenalstown, Co Carlow, where it designs and manufactures all its products.